Ulla
One of the Youngest of the Family


member is offline








Joined: Sept 2009
Gender: Female


Posts: 99

Dayglo Pirates
« Thread Started on Dec 4, 2009, 4:52am »

---

In another thread this brilliant tribute band was mentioned.
But here is the sad news:

DAYGLO PIRATES - PRESS RELEASE

It is with great sadness that we announce that January 2010 will see The Dayglo Pirates' final gig with our singer/flautist/guitarist and front-man extraordinaire, Mr Paul Forrest. He is moving to Israel.
For a project which began 'as a bit of a joke', we have achieved things beyond our wildest expectations. Not only have we all grown as musicians, we have become recognised as one of the best Tribute acts in the world.
Over the years we have had several ex-members of Jethro Tull perform with us and some have become firm friends. The ultimate accolade came when Paul was asked to guest with Jethro Tull on their 40th Anniversary tour. So it's been a blast !

A big thank-you to all who have helped us, performed with us, complimented us and generally encouraged us on our way.
Notably: Ian Anderson, Glenn Cornick, Clive Bunker, Barrie Barlow, Dee Palmer, Dave Pegg, Dave Rees, James Rees, Martin Webb, Aldo Tagliaferro, Ulla Hilger, Albert Villanueva, Xavi Folch, Steve Taylor, John Evans (and other members of DPAS), Dave Burnham, Tony Shettle and, of course, our partners, family and friends.

Thanks also for great gigs to (amongst others) Andy and Tiggy at Riffs, Dave Kitteridge, Mary at The Rock Bar, Lesley May, Raff Achour, Jerry Bird, Geoff Hunt, Charlie Croydon, and Denis Hill.

And last but not least, thanks go to past member Mr David Bott.

Keep an eye on our website, the four remaining Pirates will continue to make music ... in some form !!
Contact details.
Web: www.dayglopirates.co.uk
Email: dayglopirates@gmail.com or steve@thefold.co.uk
Tel: 07795950051

DAYGLO PIRATES - THE FAREWELL GIG
SAT 30th JAN 2010
Lewes Constitutional Club Ltd
139 High Street,
Lewes,
East Sussex
BN7 1XS
01273 473076
8.30pm £5.00
info@lewesconclub.co.uk
Email the club to reserve tickets

Nonfatman
Monster of Ceremonies
member is offline




Now, more than ever, The Jethro Tull Board kicks ass!





Joined: Sept 2009
Gender: Male


Posts: 3,716

Re: Dayglo Pirates
« Reply #1 on Feb 12, 2010, 12:19pm »

---

In honor of Marcie joining our board (and hopefully with hubby Paul Forrest signing up too) here is Mr. Forrest filling in for Ian on vocals and flute, with Tull as the backing band and joined by Ian at the very end (5:54 = Multiple Ians), on this beautiful medley. Does this guy look and sound exactly like the young Ian, or what?



And here are the Dayglo Pirates doing Cross-Eyed Mary. One youtube fan observes that "Paul sings it better than Ian has for the past 20 years."



Dayglo Pirates again on Solstice Bells. You won't find many tribute bands doing this one:



Jeff

---

"There is only one real sin and that is to persuade oneself that the second best is anything but second best." Doris Lessing "If you agree with me on nine out of twelve issues, vote for me. If you agree with me on twelve out of twelve issues, see a psychiatrist." Ed Koch
pibbloke
Claghornist



member is offline









Joined: Jun 2010
Gender: Male


Posts: 7

Re: Dayglo Pirates
« Reply #2 on Jun 4, 2010, 1:08pm »

---

Thanks for the endorsements Ulla and Jeff. Just to add to what Ulla said. All is not quite dead with the Dayglo Pirates. Hopefully, there will be a DVD available of the final gig called This Was The Dayglo Pirates. I haven't seen it myself yet but I'm told it looks and sounds good. Thanks to all those who came to see us off before we sailed for foreign shores.
Paul
Nonfatman
Monster of Ceremonies
member is offline




Now, more than ever, The Jethro Tull Board kicks ass!





Joined: Sept 2009
Gender: Male


Posts: 3,716

Re: Dayglo Pirates
« Reply #3 on Jun 4, 2010, 10:13pm »

---


Jun 4, 2010, 1:08pm, pibbloke wrote:

Thanks for the endorsements Ulla and Jeff. Just to add to what Ulla said. All is not quite dead with the Dayglo Pirates. Hopefully, there will be a DVD available of the final gig called This Was The Dayglo Pirates. I haven't seen it myself yet but I'm told it looks and sounds good. Thanks to all those who came to see us off before we sailed for foreign shores.
Paul



Thanks for the updates, Paul, and thanks for joining The Jethro Tull Board. It's great to have you and Marcie both here with us. Looking forward to chatting with you and hearing more of Single Footsteps very soon!

Jeff

---

"There is only one real sin and that is to persuade oneself that the second best is anything but second best." Doris Lessing "If you agree with me on nine out of twelve issues, vote for me. If you agree with me on twelve out of twelve issues, see a psychiatrist." Ed Koch
pibbloke
Claghornist



member is offline









Joined: Jun 2010
Gender: Male


Posts: 7

Re: Dayglo Pirates
« Reply #4 on Jun 7, 2010, 12:45pm »

---

thanks Jeff. Look forward to chatting to you too.

Paul
SilverHamer
Claghornist



member is offline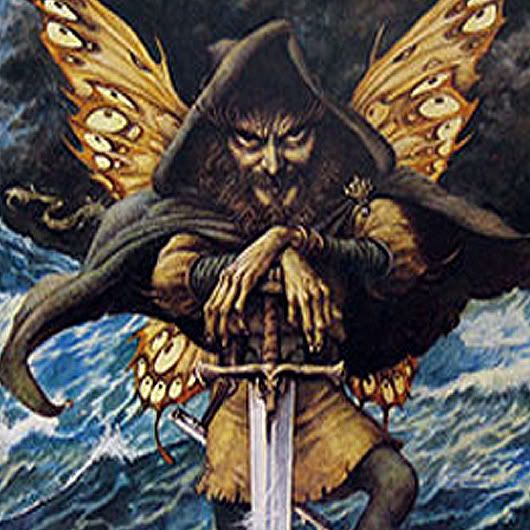 Bring Me My Broadsword!





Joined: Sept 2010
Gender: Male


Posts: 40
Location: Houston, TX

Re: Dayglo Pirates
« Reply #5 on Sept 3, 2010, 1:23pm »

---

What a major drag about Paul. I'm sure that he has no regrets about the ride he's taken with Dayglo Pirates though. I've enjoyed DP for a few years now, and am really saddened to learn of Paul's leaving the group. Life goes on and we have to do what we have to do though. The 40th Anniversary clip is a real keeper! I cannot imagine the thrill of having shared the stage with the members of TULL! I have often wondered what must have been running through Paul's mind as he looked over his left shoulder to see Martin Barre instead of his usual DP guitarist...LOL. That would have been mind-blowing for me.

---
paco
Claghornist



member is offline




i have a fife and a drum to play





Joined: May 2010
Gender: Male


Posts: 24

Re: Dayglo Pirates
« Reply #6 on Sept 4, 2010, 7:15am »

---

Dayglo Pirates were in Tullianos convention 2007
and they give us a fantastic concert - i took this fragment from the DVD - the sound are not as good as there
we listen cause the sound were direct take by the camera and it was a few away, anyway i think is a great cover of Nothing to say -


by the way the big head on front line is mine ...he,he...!!
Marcie
One of the Youngest of the Family


member is offline








Joined: Feb 2010
Gender: Female


Posts: 68

Re: Dayglo Pirates
« Reply #7 on Nov 14, 2010, 1:54pm »

---

Hi Folks,

For those of you who may be feeling some "Dayglo" nostalgia, we finally got around to rendering some of the additional footage from our (Paul's and my) appearance at the Itullians Convention in 2008.

Here is Paul performing "Acres Wild" and "One Brown Mouse" with the Italian Tull tribute band, "Beggar's Farm".

Acres Wild (with the tail end of Mouse Police)



One Brown Mouse (featuring Jon Noyce on bass and some nice commentary from Ian at the end!)


Enjoy!

Marcie


PS. some clips from our (Sossity's) set to follow - will piggy back on an existing "Sossity" thread here.