Post by Tullabye on Feb 7, 2014 13:21:40 GMT -5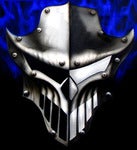 The one mystery that nobody seems to know the answer to, is whether Ryan will be singing on this album. My guess is that he will, but there's been no confirmation of that, at least that I'm aware of, but I don't keep track of Ian's every utterance, so I could be wrong.
Jeff
I think it's safe to say yes since Ryan is apart of some of the new promo pictures over on the official site.
In a recent interview that Ian gave (can't remember if it was radio or print) Ian definitely stated that Ryan was going into the studio to do his singing bits so I'm sure Ryan is a part of this album. As for the spoken word, if it's limited or heavy handed with instruments playing in the backround then I'm all for it. Ian has the ability to use his speaking voice very effectively and I think it could be great. Kind of like the Chateau tapes where he speaks of the bomb in the dressing room or the Only Solitaire passage, both work effectively. I am one of the few who also likes Wounded and Hot Mango. I do not think we'll get anything like the spoken song we got on Brick 2 and that'll be a good thing.