Post by Michael Crowe on May 21, 2014 1:17:28 GMT -5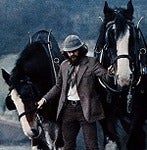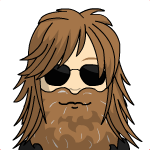 Thing about Ryan was his crazy ability to respond to every post, every day, with at least a moderate level of intelligence.
I don't think Ray was grouchy, just different. A man of few words but passionate about the few words he said.
Haha, no, Daniel was going to be my husband or boyfriend or something...of course.
One time I talked to...I think it's Carsten Bergmann, the one who on the 20 year video said that Ian looks as old as he is now, when he started, so maybe he'll get younger. I always thought that was funny.
I remember I didn't know Blue was a woman for awhile. I couldn't tell by that name. That's really sad about Pamela too. I talked to her a couple of times. I also met another female on the old board, nobody will probably remember her because she wasn't high profile, but we realized, she and I were both from RI, and Tim was too...I can't remember Tim's other board name, Zaphod something...but we all met in RI after...I haven't seen her since 05, and she was my age.
Okay, I remember your "flirting" with Daniel now. Where's he been? Shark ate him? Yeah I always thought Ian looked old back in the day. Then he looked young around the Under Wraps period. Now he looks like a distant cousin to Yoda sometimes. I think he should do like Jimmy Page and just let the gray come on out. In prog circles old is cool.
Yeah I called Blue Mr. Blue once. After I found out and apologized she says, "That's alright Hun, happens a lot." I remember the name Zaphod but not the girl. Pamela was part of my circle then and we conversed most every week. She's one of those I missed when the neighborhood closed.