Post by Nonfatman on Mar 15, 2014 23:00:57 GMT -5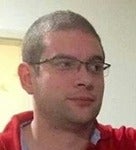 Just heard Doggerland, courtesy of Juan Velardo from Aqualung-My God blog.
Awesome piece of music. Loved it, absolutely loved it. First listen was weird, almost awkward. You just need to get you head around that nothing will ever sound like classic Tull, and I listen to nowadays prog music and this has just the correct feeling to it. Reminded me a little of Nemo. Weird to hear that kind of guitar solo in Ian Anderson song, but just in the first listen.
Second listen had me hooked. A but of an eastern feel to it, more acoustic almost medieval moments pontuated by darker passages. Very good musicianship, even the drummer sounded a lot better. The band is getting tighter and mote coherent.
Absolutely loved it. Can't await for the whole thing!
Yeah, I've heard "Doggerland" yesterday and didn't need second listen to like it. It hooked me instantly and it was a comforting plaster over "cdr" wounds. As an opener it's far better than "From A Peble Thrown". It has much resemblance with classic Tull...medieval parts alternating with some "Roots To Branches" flavor. Quite hard rocking, but better just forget about metal (who needs it anyway). Yet, there are some questionable mixing and production choices....surprisingly solid Ian's vocals are here and there dampened by too loud keyboards. Furthermore... Hammond organ intrusion which kicks in at 2:47 instantly destroys the delights of Florian's furious solo (bad choice)!
Ofcourse I don't blame John for that ( afteral I watched "creations" video

) But then again we are already well acustomed to the fact that even the best Tull pieces often leave something to be desired, aren't we? And there is just one more thing that annoys me here....the ending, (which is fading out flute...
sounds familiar?), but not necessarily because of the ending itself, but more due to whole bunch of late period Tull/IA stuff ending exactly the same way. This just has to be boring, if not plainly distasteful !!! It started with "Farm On The Freeway" (was ok then) and now there's no ending to it. It's beyond me why Ian is not paying atention to those things. I think simple chorus fading out would have been much more effective!
But all in all, great track and possibly better than most of the stuff on TAAB2!! So let's just hope for some more pleasant surprises!

I agree with you about the similar endings to many of Ian's later songs. Another example of this is Rare and Precious Chain, which Doggerland reminds me of in some ways, and I also hear bits and pieces of El Nino mixed in there. The song has a Dot Com feel to it, like it could have been written as part of those sessions. But I do think it's for the most part pretty good, and there are some parts of it that sound fresh. Cold Day Reckoning on the other hand, well let's just say that I agree with you there as well.
Jeff