Post by Oldghost on Mar 19, 2014 14:40:01 GMT -5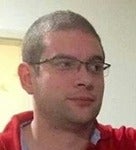 Commenting on the ones I hadn't heard before:
Heavy Metals: quiet songs. Pleseant one, ironically I thought it would be actually heavy. Reminds me of TaaB2.
Enter the Uninvited: Funny beginning. Time changing a lot. Very good one. Nice keyboards.
Puer Fox Adventus: Very interesting. Very interesting indeed. Nice vocals and hammond organ and guitar.
Meliora Sequamur: Another quiet one, nice organ kind of churchy, with corals and so on. Interesting.
The Turnpike Inn: Ok, a heavy one! Nice rythm, sounds promising. Aggressive flute playing.
Tripudim Ad Bellum: Wow. That's a suprise. Really good. Intrumental only. Sounds very 70's. Loved it.
New Blood Old Veins: Different. Brian sings a lot on this one. Liked it. Strong one.
The Browing of The Green: Keyboards are very proggy. Looking good.
Per Errationes Ad Astra: Spoken words! Ok, at least the first appereance. Hopefuly the only. Better than TaaB2 though. Might have some music in it after the words.
This only gets better!!!
After listening to all samples and 5 full songs, something is clearly telling me this is gonna be a bit stronger offer than TAAB2. If I only remember how 4 or even 5 songs into the album were needed to push TAAB2 in full motion, while this one makes a stun at the very beggining with the excellent opener and continues quite promissing (at least the samples suggest that way). The band's playing is tighter and more confident, while Ian's vocals are generally better than one would expect. I wouldn't even bother about those "heavy metal" forecasts, because till now it should be well dawning on everyone that after all these years Ian probably still doesn't have a clue what "heavy metal" is !....A few hard rock riffs or solos doesn't "heavy metal" make ! (and I'm quite happy with that).
To follow Lucas's example I will try to shortly describe my impressions on those samples I haven't heard before:
"Heavy Metals" : Funny...but I expected acoustic piece here. Sounds much nicer to my ears than "Upper Sixth Loan Shark" for example.
"Enter The Uninvited" : Apart from revisiting "Hot Mango Flush" this might well be good enough track.
"Puer Ferox Adventus" : This one is really a mistery to me. The longest track on the album. I don't quite like the beggining of the sample, but continuation is quite a bit more promissing. So it might turn out both ways...could be exciting, but could also turn out boring in the end...we will see!
"Meliora Sequamur" : It sounds absolutely splendid...but not so much when Ryan starts his solo vocal part.
"The Turnpike Inn" : I smell a filler here!
"Tripudium Ad Bellum" : As far as I'm informed this is pure instrumental piece. I have high expectations for this one...this is a pleasant surprise, sounds splendid and much more convincing than "Pebbles Instrumental" !
"New Blood Old Veins" : This could have been easily the most convincing track on the album if not for the incredibly annoying "AWOL" insertion! The situation somehow reminds me on "Lost In Crowds" where the delights of a basicaly wonderful track are completely destroyed with some ugly intrusions! What a pitty!!
"The Browning Of The Green" : Not impressed so far....for now I have put it in the same drawer as "The Turnpike Inn".
"Per Errationes Ad Astra" : Ahh...he just had to do this (wannabe narrator)